Leading roofing company in new jersey
comprehensive roofing in new jersey
to maintain & upgrade your Exterior
Keep Any Roof in Top Shape for Years to Come With a New Jersey Roofing Company Offering Everything From 40-Point Inspections to Finishing Touches
Whether you have a residential home in need of new shingles or run an industrial warehouse that requires re-roofing, no job is too big or too small for EMT Solar & Roofing. As leading local specialists in roof replacement in New Jersey, we work with clients to provide complete roofing services and solutions to help improve and maintain a high-quality roof over your head for years to come.
We can help integrate and customize roofing service with repairs, installations, replacements, maintenance and more that will drive appeal, sustainability, cost-savings and long-term value to your roof replacement. New Jersey homeowners can count on us. So when you're ready to upgrade, instead of Googling "best roofing contractors near me", contact us to get started with a free quote and consultation for any service you need. The process is easy.

Best-in-Class Warranties
5-year labor guarantee along with GAF's lifetime warranties

Your Property Left Clean
Protecting your property daily & leaving it clean of debris

Free Quotes & Consults
Free roofing quote followed by a video or onsite consultation
Thorough Roof Reports
A detailed analysis of your roof, giving you a full report
complete care
for quality roofs
EMT Solar & Roofing is ready to handle any job on your residential, commercial or industrial property. No job is too big or small for us to handle, so whether you want fast repairs or a whole roof installation, we can customize our roofing services for your needs. The one thing that always stays the same is the quality craftsmanship that drives long-term value building.

Repairs
Shingle replacements

Beam repairs

Exterior work
Inspections
40-point inspection

Detailed roof reports

Certified inspectors

Installations
Metal, shingles tiles, wood

Flat and sloped

Rubber roofs

Moisture Barriers
Underlayment installed

Ice and water shield

Protect eaves and other areas

Re-Roofing
Roof removal

Roof re-installation

Roof replacements
Deck Inspections
Wood replacements

Moisture barriers

Protection and cleanup
repairs
for any roof or any reason
Fast & Affordable Roof Repair in NJ to Maintain Your Structure for Years
Don't wait until your roof tarts leaking before searching "best roofing company near me". It's essential to stay on top of your roofing repairs to maintain the quality and appeal of your roof (and building). You need a roof that protects you from the elements and retains your building's structure while doing its job visually. Our business approach centers on the customer and our team of licensed professionals takes into account all of these factors to provide repairs that not only solve the immediate issue (whether it be a leak or a broken shingle) but to add lasting value.
Repairs for any roofing material, including shingles, tiles, rubber, metal, shaker, wood and more
Fast repairs for leaks, broken shingles, capping, joint service and more

GAF Certified materials with lifetime warranties

5-year labor guarantee along with the manufacturer's warranty for a sense of safeguard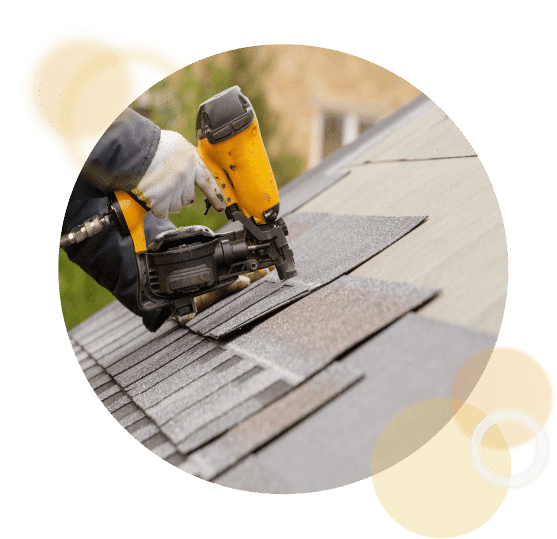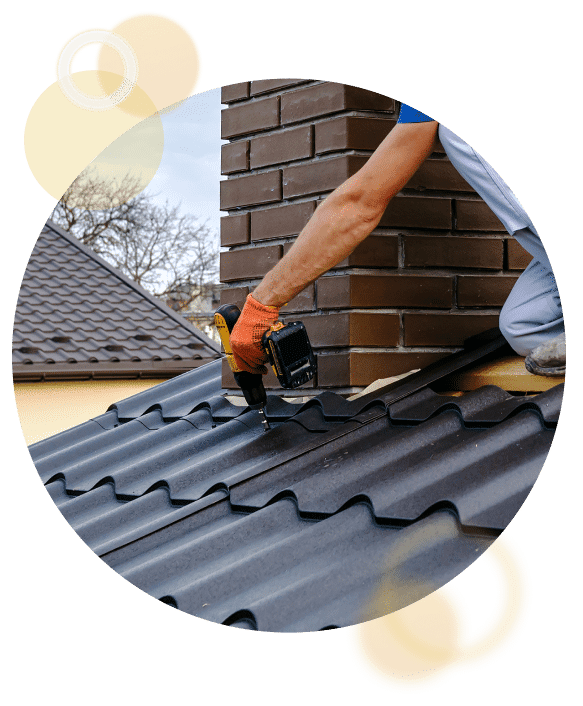 top to bottom
installation & re-roofing
Add Value to Your Property With a Long-Lasting Roof Installation or Roof Replacement In New Jersey That Will Withstand the Elements
Sometimes, replacing your old roof can actually save you more money in the long run, especially when you consider factors like weather and the lifespan of roofing systems. So when it's time to decide between roof replacement in New Jersey, or a complete roof repair, NJ homeowners should know that we are the roofing company in New Jersey that can help.
Our professional roofers will guide you through the different types of New Jersey roof projects. Let us recommend the best construction and re-roofing solutions that will save you money and drive value with a quality, durable and reliable new roof.
New roof installations to boost curb appeal and quality for homes, businesses, warehouses, etc.
Complete removal with protection for any landscaping, deck, and other areas with tarps and other protective covers.
Thorough roof inspections and reports are in your hands before we begin.
All items installed to the manufacturer's specifications, such as drip edges, chimney caps, gutters, solar panels, or other items.

GAF Elite Certified

roofing contractors, providing lifetime warranties on materials.
5-year labor guarantee along with the manufacturer's warranty for a sense of safeguard.
Each day your job site will be left clean; when the job is complete, we will inspect the property and magnetically sweep the area to catch any stray nails or caps.
final exterior
finishing touches
No Matter Why You Need Us, We Leave Your Property With Lasting Value & Looking Better Than We Found It!
Rely on EMT Solar & Roofing to get the job done right, no matter what it is. When you choose us as your roofing repair, NJ contractors, you can rest assured your property is in great hands. We start every job with safety measures and precautions and finish it with a complete sweep-through and cleanup. After your roofing repair, removal or installation job is complete, we offer extras like decking inspections, roof system inspections and more.
We will ensure your roof system is complete and all items are installed to the manufacturer's specifications, such as drip edges, chimney caps, gutters, solar panels, or other items
Moisture barriers & roofing underlayment available to be installed over the deck
Decking inspections and wood replacements as needed
Each day your job site will be left clean; when the job is complete, we will inspect the property and magnetically sweep the area to catch any stray nails or caps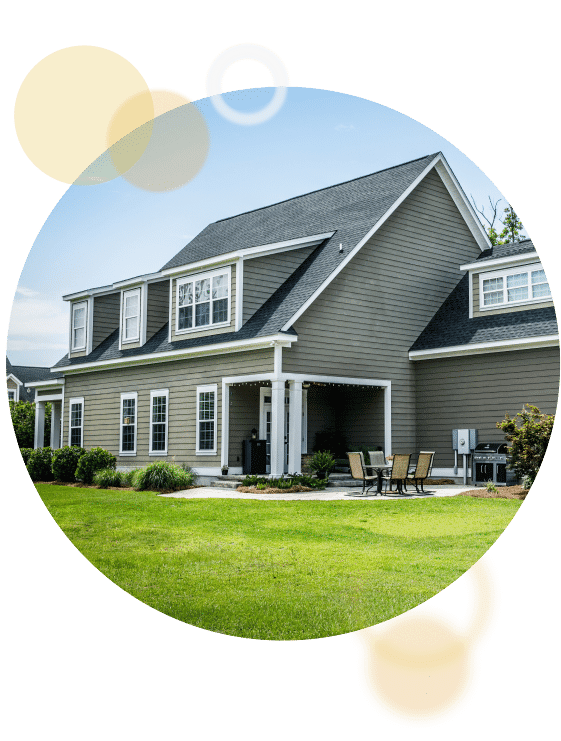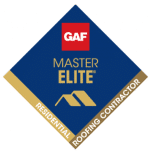 GAF Master Elite
NJ Roofing Contractors
Looking for The Best Roofing Company in NJ? We Can Offer Leading Materials, Lifetime Warranties & Elite Workmanship to Enhance the Value & Durability of Your Roof
By choosing us for your roof replacement in New Jersey, you can have peace of mind knowing your new roofing project is being managed by a proven and certified contractor, using superior materials from GAF that will protect your home and your family for years to come.
Whether it's a full replacement or a roof repair New Jersey homeowners need, less than 3% of roofing contractors in the state are Master Elite certified, making us one of two solar companies in the state with this certification. Additionally, as Master Elite contractors, we are also one of the few roofers who can provide GAF's unparalleled Golden and Silver Pledge limited lifetime warranties.
best-in-class
roof warranties
The Golden Pledge is the premier warranty offered by GAF and includes major protection that features 25-year coverage for labor as well as 50-year coverage for materials. The Silver Pledge provides that same product coverage and covers workmanship for up to 10 years. Here are a few of the warranty highlights for both packages:
No Maximum Wind Speed
Your roof is covered from damage from winds of any speed, which means any shingles that go flying in a hurricane or otherwise will be replaced under the warranty. Additional specifications are included in the warranty.
Master Elite Inspection
Our Master Elite roofing inspectors will provide a 40-point inspection to guarantee that your new roof meets the standards and specifications outlined in the warranty.
Warranty Transfer
A GAF Silver or Gold Pledge means the warranty can even be transferred to a new owner when a house is sold.
Lifetime Shingle Coverage
Certified Master Elite contractors install leading GAF shingles that are covered for a lifetime!
Can my roof be repaired, or does it need to be replaced?
While a lot of people think a leaking roof needs to be replaced, this may not be the case unless the roof is old. Missing, cracked, broken, and curling shingles can be repaired and replaced to stop a leak. Roofs that are 10+ years old or roofs with multiple leaks or widespread issues should be replaced. We'd be happy to provide a free consultation to determine what your roof requires, whether it's a repair or a full roof replacement NJ homes sometimes need.
What will it cost to repair or replace my roof?
Costs vary greatly depending on the pitch of your roof, the type of shingles, the existing roof condition, and the number of shingle layers. When considering a roof installation in NJ, afree consultation with a roofing company is the best way to determine the cost.
How long will my new roof last?
Get comprehensive roofing services with leading materials from GAF that last a lifetime. We are a proud Roofing Company in New Jersey, which means we offer their best-in-class limited lifetime warranties available through their Gold and Silver Pledges.
How long does it take to replace or repair a roof?
Because every roof is different, it can take anywhere from a few hours to a couple of days, depending on the scope of the job. If you're considering a roof installation, New Jersey residents can schedule a free consultation to determine the length of time needed.